ALL UR WHINING ARE BELONG TO ME.

This post is for anyone who is thinking the following:

HALP!
I AM POUTING I CAN'T DO THIS
OMG NOOOOOOOOOOOOOOOOOOOOOOOOOOOO
SON OF A BITCH
http://nooooooooooooooo.com/
PAAAAAAAAAAAAASSSSSSSSSSSSSSSSSSS. NEXT CHALLENGE PLS.
I ALSO DO NOT HAVE THE SKILLS.

This tutorial is not going to help you become an A+ Award Winning Vidder. It does not discuss "good" vidding as far as aesthetics, music choice, clip choice, effects, titles, themes, talking heads, and all these other things that are perfectly valid discussions. What it will do is get you out of this challenge with your 35 points and hopefully at least a modicum of your sanity still intact.

First, you need a program to vid with. The most popular suggestion for freeware is probably Windows Movie Maker, but that thing is a fickle bitch, so my suggestion is Windows Live Movie Maker. Slightly different, but seems to crash waaaaaaaaaaayyy less, yay. I suggest downloading it even if you have WMM on your comp already.

Windows Live Movie Maker download page on download.com.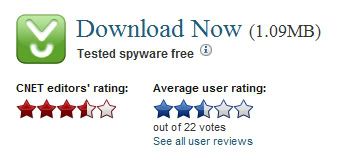 Click the big green button to dl the program.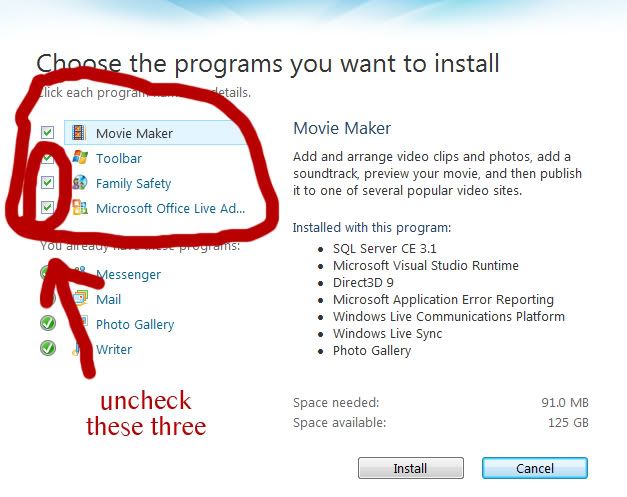 You'll have a bunch of other programs checked to be installed, but you only need Movie Maker, so you can uncheck everything else.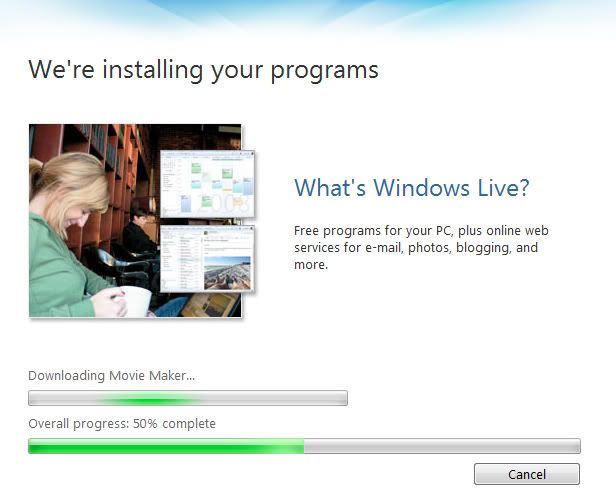 Downloading... downloading... downloading...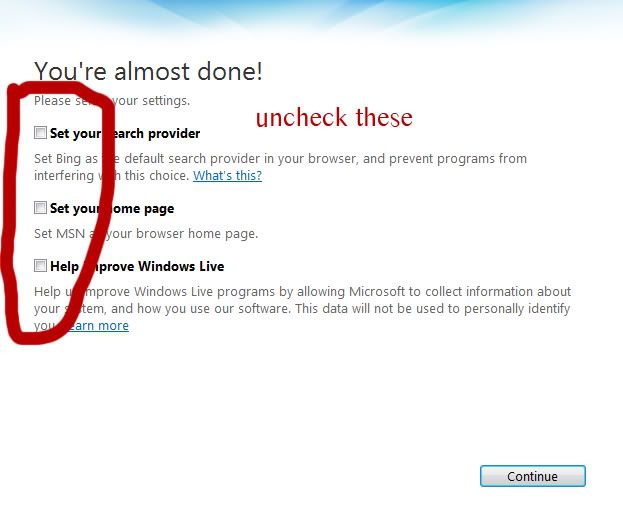 Uncheck all this stuff, then click continue.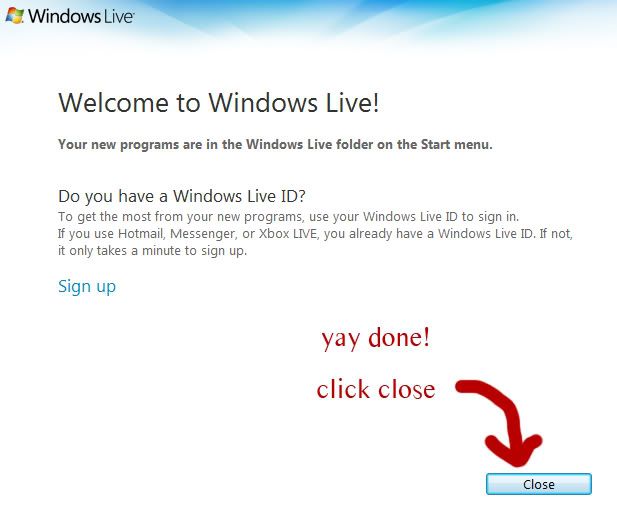 All done! Close.

Open the program. It looks like this:



In the upper left corner you have a menu of a bunch of stuff. You can play around with it if you're so inclined, but if you're just thinking OMG GET IN GET OUT then just follow along with me.

Click the "Add Videos" button here:




Find your episode and open it: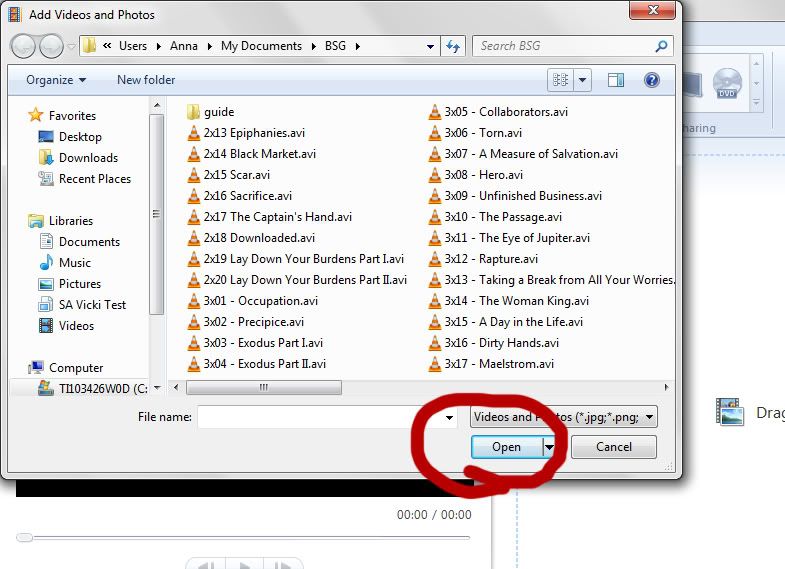 I'm using BSG cause that's what I have on this comp at the moment.

Now your episode is in the program and you can preview it by using the slider and the buttons.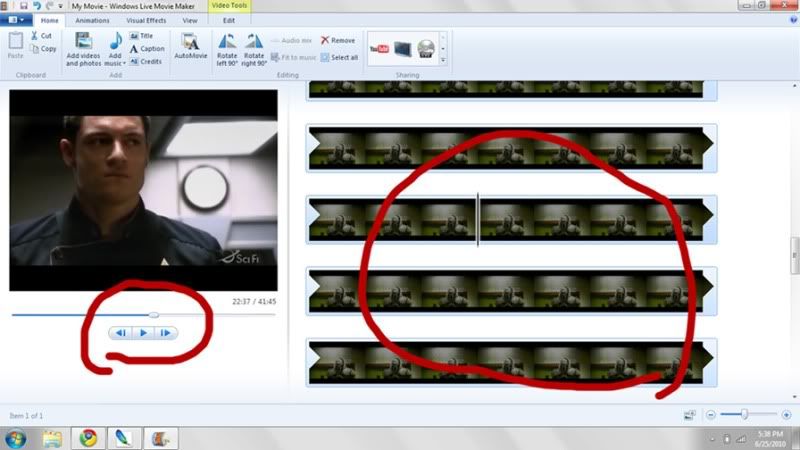 But you don't want the whole ep in your video, so click the edit tab:




Then click the Trim Tool:



Find the piece of the episode you want to use by using the slider and the buttons below the preview window. Once you find the start of the piece you want, click the "set start point" button in the menu at the top left. Then find the end of the piece you want and click "set end point." Now click the "save trim" button.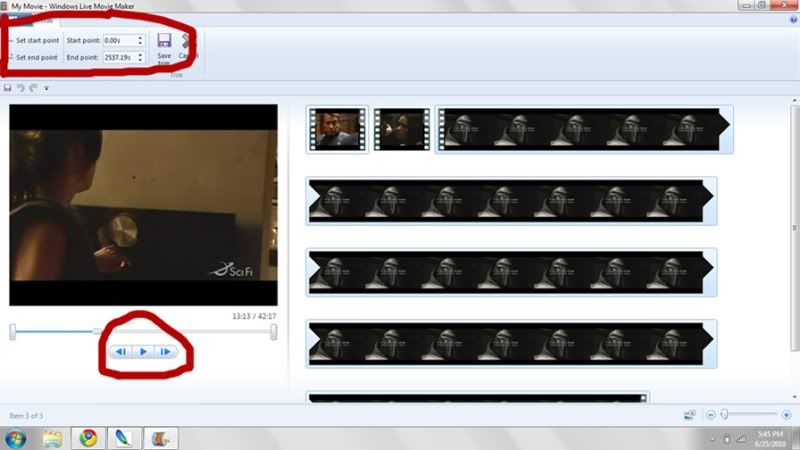 Now the episode has been reduced to just the small clip you want. Do this several times and you've got your video starting to take shape.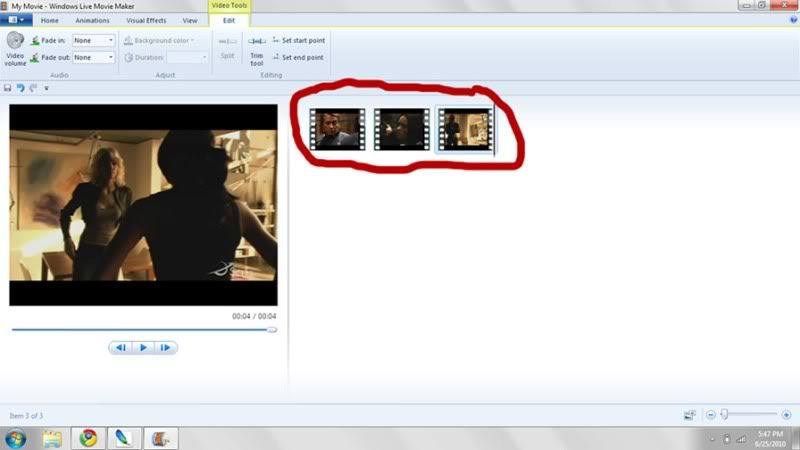 You'll need to click on each clip and then click the "video volume" button to mute the clip. You can do several at once if you click the first one, hold down shift, then click the last one, and then go to the "video volume" button.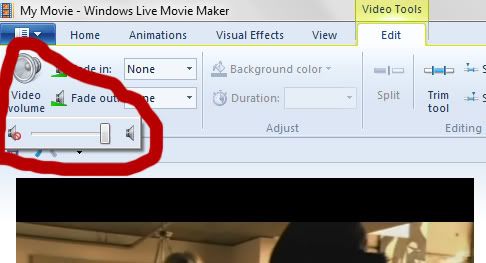 At some point, probably early in the process, you'll want to click the "add music" button and find your music. You may want to do this first, or just after adding the first clip, if you're going to be picky about what clips are set over what lyric, but if you're just thinking OMG GET IN GET OUT then you can probably do it whenever.




After you put in the music, it will sit above your clips, and you'll have some extra options to play with if you want.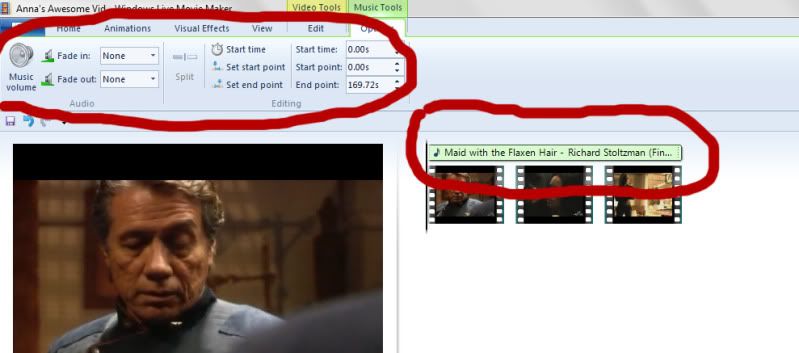 When you have all your clips (at least 15) and music layed out the way you want, click on the little blue button at the top left corner, then hover over "publish movie," then click on "Publish on YouTube."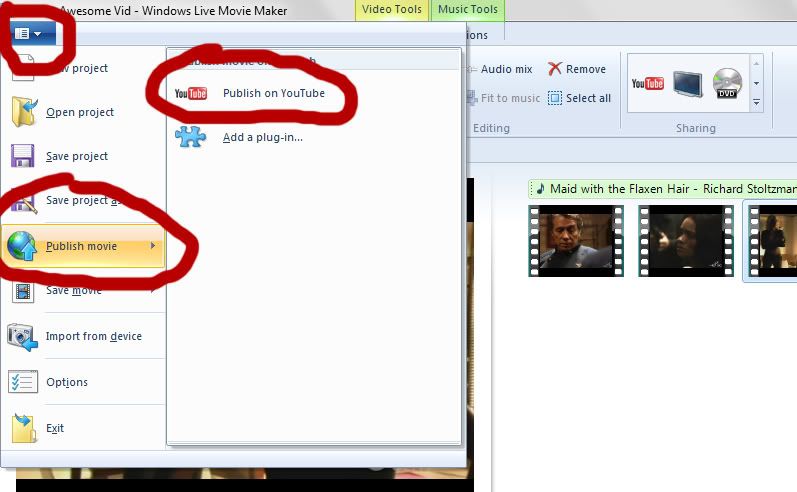 Sign in or sign up, fill out the info, then click "publish".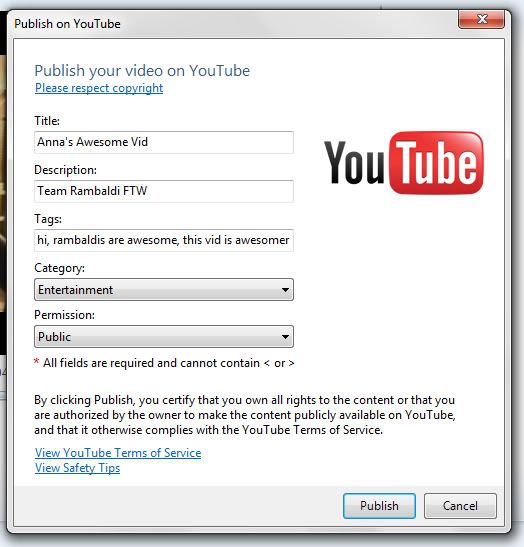 Publishing... publishing... publishing...




YAY YOU'RE DONE!!



P.S. If you don't have a YT acct and don't want to get one, another option is to go to "Save Movie" then "for portable device or moble phone".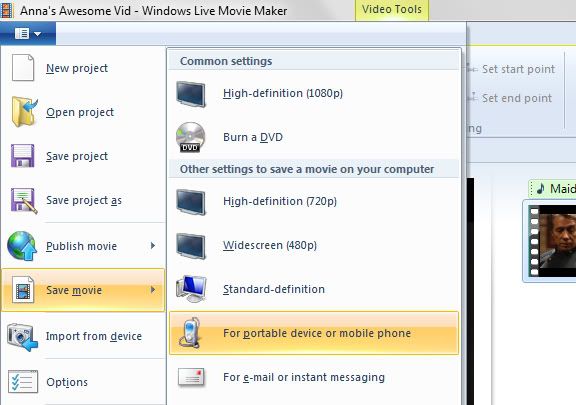 YAY YOU'RE DONE!!



I have Seasons 1, 2, 4, and 5 of Alias uploaded. I've linked 1 and 2 below. 4 and 5 are a little out of order, so I'll do some organizing and then link those here too. I can work on Season 3 if someone wants it, but it'll probably take a week or so to get it all uploaded.

Alias Season 1

1x01: Truth Be Told
hxxp://www.megaupload.com/?d=57K06SK0

1x02: So It Begins
hxxp://www.megaupload.com/?d=UDF6BXCU

1x03: Parity
hxxp://www.megaupload.com/?d=I3JAR8PX

1x04: A Broken Heart
hxxp://www.megaupload.com/?d=SBKIXCI7

1x05: Doppelganger
hxxp://www.megaupload.com/?d=MG1UG6V4

1x06: Reckoning
hxxp://www.megaupload.com/?d=AVFZC770

1x07: Color Blind
hxxp://www.megaupload.com/?d=STVEWAAL

1x08: Time Will Tell
hxxp://www.megaupload.com/?d=DZYHNVCJ

1x09: Mea Culpa
hxxp://www.megaupload.com/?d=IW6K2JD9

1x10: Spirit
hxxp://www.megaupload.com/?d=S6NUWMG2

1x11: The Confession
hxxp://www.megaupload.com/?d=41L8A7U8

1x12: The Box, Part 1
hxxp://www.megaupload.com/?d=O1V0WFPV

1x13: The Box, Part 2
hxxp://www.megaupload.com/?d=39S97PSC

1x14: The Coup
hxxp://www.megaupload.com/?d=PUXGCMES

1x15: Page 47
hxxp://www.megaupload.com/?d=ACTGTTWO

1x16: The Prophecy
hxxp://www.megaupload.com/?d=ZEIQ5PGT

1x17: Q & A
hxxp://www.megaupload.com/?d=SC0W0YBP

1x18: Masquerade
hxxp://www.megaupload.com/?d=FMQIP55F

1x19: Snowman
hxxp://www.megaupload.com/?d=J85VZADQ

1x20: The Solution
hxxp://www.megaupload.com/?d=RX5MKCCC

1x21: Rendezvous
hxxp://www.megaupload.com/?d=U3FIH6ZP

1x22: Almost Thirty Years
hxxp://www.megaupload.com/?d=NDCYEDM0


Alias Season 2

2x01: The Enemy Walks In
hxxp://www.megaupload.com/?d=ZLX839CX

2x02: Trust Me
hxxp://www.megaupload.com/?d=CRDFKTPX

2x03: Cipher
hxxp://www.megaupload.com/?d=ISAFT7KC

2x04: Dead Drop
hxxp://www.megaupload.com/?d=W6A1UG2J

2x05: The Indicator
hxxp://www.megaupload.com/?d=GRMW7A4Y

2x06: Salvation
hxxp://www.megaupload.com/?d=ULY58NHA

2x07: Counteragent
hxxp://www.megaupload.com/?d=HB909OK0

2x08: Passage, Part 1
hxxp://www.megaupload.com/?d=NS6DCU4Q

2x09: Passage, Part 2
hxxp://www.megaupload.com/?d=ZY9H8T5Q

2x10: The Abduction
hxxp://www.megaupload.com/?d=5WZJRI0N

2x11: A Higher Echelon
hxxp://www.megaupload.com/?d=XSFZOSN1

2x12: The Getaway
hxxp://www.megaupload.com/?d=SQGZ27PU

2x13: Phase One
hxxp://www.megaupload.com/?d=KZOQ8L9P

2x14: Double Agent
hxxp://www.megaupload.com/?d=NFZA4B22

2x15: A Free Agent
hxxp://www.megaupload.com/?d=5JKX8UTA

2x16: Firebomb
hxxp://www.megaupload.com/?d=MLEV049Q

2x17: A Dark Turn
hxxp://www.megaupload.com/?d=1023EZLI

2x18: Truth Takes Time
hxxp://www.megaupload.com/?d=MDC1E2JY

2x19: Endgame
hxxp://www.megaupload.com/?d=9LFRFE4A

2x20: Countdown
hxxp://www.megaupload.com/?d=BWBXE8WO

2x21: Second Double
hxxp://www.megaupload.com/?d=BN0XG3DN

2x22: The Telling
hxxp://www.megaupload.com/?d=2YNFDSQ1


Let me know if you have any questions at all and I'd be happy to help! I'll only have scattered internet this weekend, but I'll get back to you asap. :D

Edited: For anyone dying to see this thing called, "Anna's Awesome Vid" which must certainly be made of much much awesome, here it is